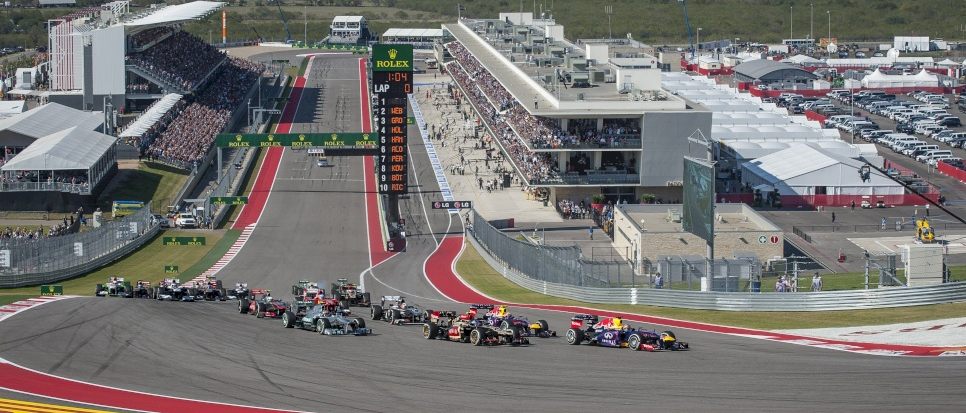 The 2012 FORMULA 1 UNITED STATES GRAND PRIX attracted 117,429 fans on race day and 265,499 over the three-day event. Don't miss out on what's sure to be an even better event in 2013!
United States Grand Prix is not just a race; it is the major motorsports event in Texas with live performances from world-renowned bands in their awesome open-air venue.
If you want to experience the Formula One race in Austin there is no better way than to arrive in style. Sedans.com is the premier transportation authority in Austin to book your F1 ride!
Sedans.com has a simple solution to and from your airport in your home state or country, to the Austin-Bergstrom International Airport, your hotel, and the Circuit of the Americas–and then back you your home. Simply head on over to the Sedans.com F1 Booking page and fill out the form. A Sedans.com rep will get right back to you with the best accommodations possible.
Maintaining excellent customer experiences while focusing on retention is our key to success. We want our customer to feel at home no matter the city or country. Our customers know that if they are in Paris, Texas or Paris, France they hear a friendly Texas based voice ready to help them through any situation or transportation needs.