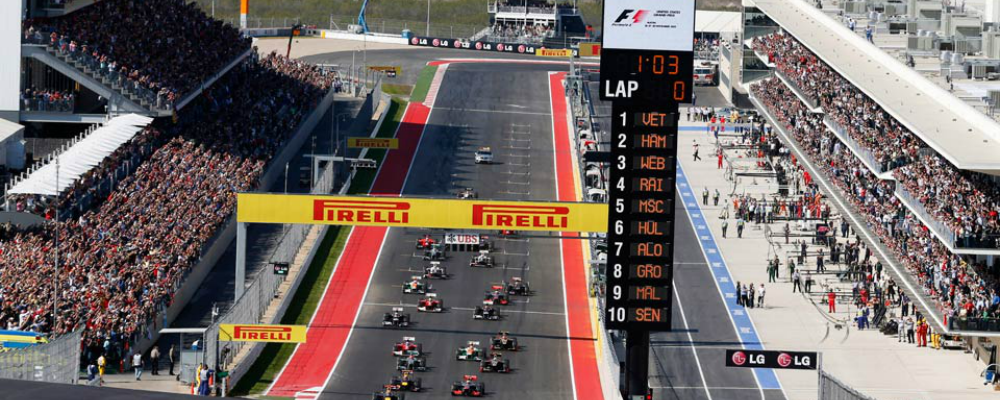 Sedans, Inc believes you should book your ride with us for the optimum experience, but for those of you willing to brave the drive yourself here are travel tips for race fans attending this weekend's Formula One U.S. Grand Prix in Austin, TX.
1. Leave early! Attendees should expect to add at least one hour to their travel time to get to designated shuttle bus pick-up locations and at least 90 minutes to get from accommodations to the Circuit with an on-site parking pass. Circuit gates open daily at 7:30 a.m. Nov. 16-18 and the facility will be ready to greet early arrivals. Parking lots at the Circuit open at 6 a.m.
2. Carpool when possible to Circuit and to shuttle stop locations to help alleviate additional vehicle traffic on the roadways.
3. Go to recommended shuttle bus pick-up points to avoid overloading one shuttle location: in-state ticketholders should go to the Travis County Expo Center location, and out-of-state and international guests should use the downtown shuttle location at 15th and Trinity streets. Maps to all shuttle bus locations and Circuit parking lots can be found online.
4. Do not bring prohibited items on shuttle buses or to the Circuit of The Americas entrance gates; there will be no place to store them on the buses or at the Circuit gates. A list of prohibited items is available online.
5. Guests with on-site parking should follow the driving instructions printed on the back of their three-day parking passes to enter the Circuit; GPS should be turned off as specific routes will be identified to assigned parking lots:
All Lot Q traffic should utilize SH 21 to FM 812; and Alternative access for Lots A thru K exists along the following routes: SH 21 to FM 812, SH 21 to FM 535, State Highway 71 to Wolf Lane.
6. Know which streets are closed to all non-emergency vehicles; the city of Austin has posted these closures on its website.
7. Expect traffic delays and anticipate congestion where it normally occurs on I-35 and on State Highway 183 throughout the city, on SH 71/290 between I-35 and State Highway 130, on main arteries leading downtown, and in the area of 12th Street, 15th Street and Martin Luther King Blvd. near the downtown Park + Ride location at 15th and Trinity streets;
8. Plan to spend the day at the Circuit; there will be lots to see and experience; a calendar of the weekend's events, as well all other visitor resources, is available online.
9. Wear comfortable clothing and shoes and dress for the weather.